Ben Smrke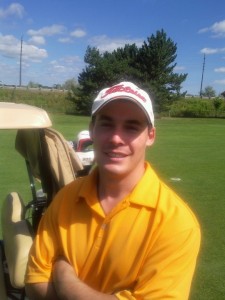 Certified Teaching Professional
Lesson Information
Specialty: Full Swing
City: Bradford
Province: ON
Contact Information
289-338-3513
Profile
Rates- All lessons are 45 minutes except Groups (3-4) 1 hour
Private $40
Semi- private $60
Juniors $25
Groups $20/student
Teaching technique- Whether you are a beginner or an avid golfer if you are interested in learning the game of golf then contact me! Lessons are always fun and enjoyable in a relaxed environment. The 5 most important things that golfers need to keep in mind are the basic fundamentals of the golf swing which is: Grip
Stance
Posture
Alignment
Tempo
If you are looking to focus in on one area whether it's putting, chipping, bunker or troubled shots (fade or draw the ball, punch or high shots) I can assist you with this as well.
Tips- Most people tend to overthink when it comes to their golf game. One of the best tips I can give you is to have 1 thought in your mind when making your swing. You will be much more consistent. Also, try to have a very relaxed grip when holding your club. I see a lot of people gripping their club too tight which makes everything else tighten up. The golf swing is supposed to be a comfortable, relaxed and fluent swing. (3 count tempo).