Guy Lolacher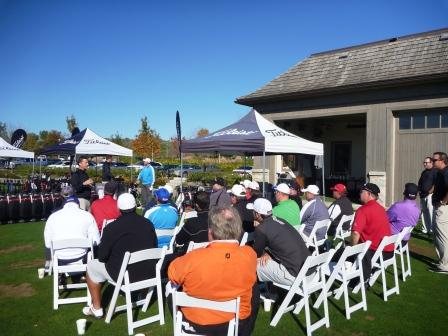 Certified Teaching Professional
Lesson Information
Specialty: Short Game
City: KITCHENER/WATERLOO, CAMBRIDGE, GUELPH
Province: ON
Facility: At Clients Request
Contact Information
Profile
Thats me in the orange Foot Joy top at the Titleist National Fitting Center at Eagles Nest during a V.I.P. invitation from Team Titleist Canada for a seminar on their new 714 line of irons and Vokey Design Wedges. Titleist sure knows how to take care of their customers!
CGTF Level III Certified Golf Teaching Professional,
Available for all aspects of the golf game. Golf specialty promotional items for Corporate events.
Certified Club Fitter
Certified Custom Club Builder (Master Level)