2019 Private Lesson Rates @ Oak Hills Golf Course
One Person: $50 , Couples: $75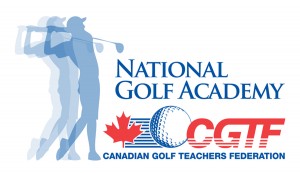 Purchase 4 sessions get 1 free for any of the above. (45-minute sessions)
 *HST is applicable on all prices listed
Clinic and Camp Information 2019
Junior Summer Golf Camps

Adult Clinics Starting in May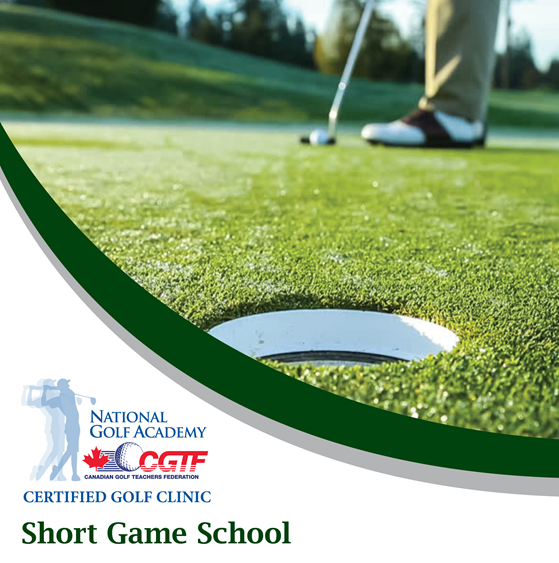 I have offered this clinic for over 15 years and the participants' feedback has always been very positive.  This clinic is designed to help anyone who may be struggling with how to go about making any of the short shots around the greens.  We will spend 3 sessions on chipping, pitching and wrapping things up with putting and a review of the pitch and chip shots.  Each session will last 60 minutes and will include theoretical instruction, practice time and one on one time.
Chipping May 27th, Pitching June 3rd and Putting June 10th at 2:00 pm
Cost $90,00 plus hst               Register Now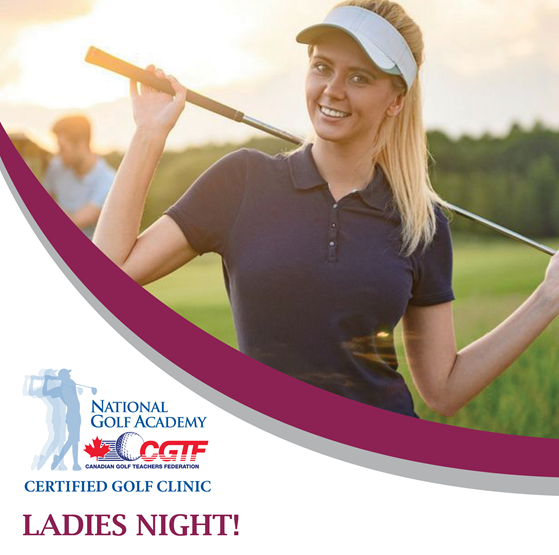 Take time for yourself and learn something new or improve your game. This clinic is just for the ladies!  In 4 sessions we will cover all the information you will need to be confident playing golf for the firs time or the hundredth time.  It will be a fun relaxed learning experience.  Golf is something you can enjoy for the rest of your life   
Monday Nights at 6:30 pm May 27 and June 3, 10,17 
Cost $120 plus HST             Register Now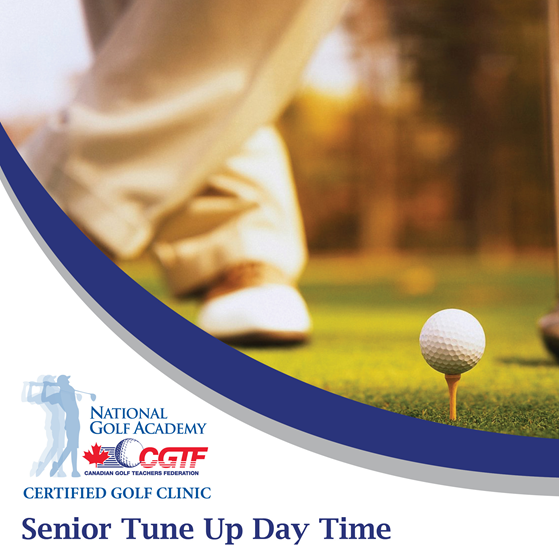 Three sessions designed to get the kinks out in preparation for a great golf season.  Focusing on the Full Swing with specific presentations that include gaining distance, preshot routines, ball flight basics and specialty shots will be the  information covered during theses sessions.  Individual attention will be provided to each participant.  A great way to start the year of properly and maximize your consistency.  
Mondays at 12:00 pm May 27, June 3, & 10th
Cost $90.00      Register Now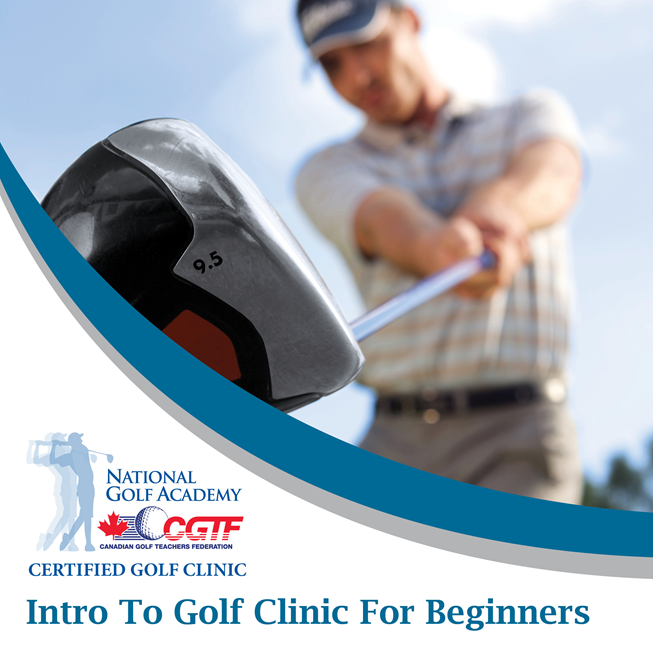 Five Sessions designed to make golf fun and eliminate any doubt that you can play the game. Learn all you need to play golf with anybody and get past the intimidation golf can create.  These sessions are designed to welcome you to the game and show you how to enjoy the best game ever.
Tuesday Evenings May 21th to June 18th at 6:30 pm
Cost $125.00   Register Now
Private Adult Golf School
Adults looking to learn more about golf: this is the best option for you to learn everything you need to know in a fun golf experience! $499 private – $749 per couple
Day 1 (evening start) – Introduction & Welcome, Warm-up, Before Video, Set-up fundamentals review with full swing mechanics
Day 2 (full day) – Warming up with a purpose, Continued Swing mechanics On the Range, Chipping, Pitching, Putting, Indoor Golf Psychology Presentation, 18 holes playing lesson
Final Day – Warm up, 9 holes am playing lesson, Indoor Ball Flight Laws Presentation, Specialty shots (trajectory and curvature), Full swing review, Final Videos, 9 holes pm playing lesson
Custom Clinics
Please contact me for any group instruction you may be considering.  I have experience teaching any golf-related subject to many different audiences.  If your group is large or small, I can create a fun environment where everyone learns about our great game.  Custom pricing available
About Marc Ray
Growing the game of golf is something that is very important to me. I am very happy to return to public instruction at Oak Hills Golf Course. This was where my journey began in golf and so many others find this a perfect place to learn the game. I started working in the golf industry in 1990 at Oak Hills and it brings me great pleasure to return there now in 2018.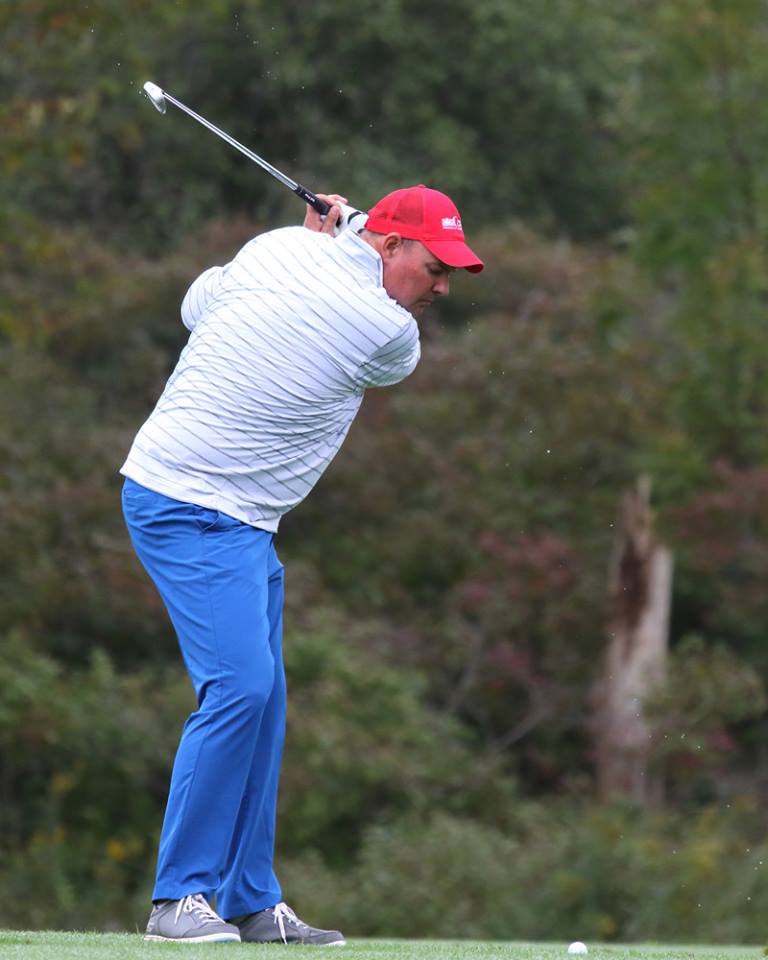 As a Master Teaching Professional and the President of the Canadian Golf Teachers Federation, I commit to providing top level instruction. Once the golf season gets underway, I will be offering multiple after dinner clinics and group instruction. Private lessons will be available by contacting me directly. In the meantime, I will be available this winter at the Loyalist Sports Dome for off-season training.
Marc Ray Contact Information
Please Call or Text: (905)-849-7254
Email To: marc.ray@cgtfpro.com