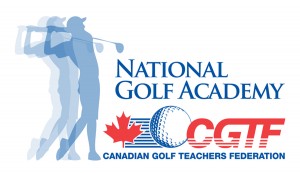 Private Lesson Rates @ Oak Hills Golf Course
One Person: $45 , 2 People: $76,  3 People $90, 4 People: $100
Purchase 4 sessions get 1 free for any of the above. (45 minute sessions)
 *HST is applicable on all pricing listed
Clinic and Camp Information 2018
Junior Summer Golf Camps

REGISTER NOW! NO PAYMENT REQUIRED UNTIL JUNE
FREE Adult Introduction to Golf Clinic
Oak Hills Golf Club is the perfect choice for anyone in the area thinking they would like to find out more about what golf has to offer. This clinic is free to anyone wishing to learn. If you already golf, you are more than welcome to join us or please refer this to someone who you may wish to play with in the future.
All details will be covered to remove any stigmas about the game. We will focus on information and instruction that will instill the confidence to play the game.
Golf has so many benefits and it can be played by almost anyone. Come out and start learning and having fun!
Dates: Thursday May 3rd and 10th at 6:30 pm
Register Now!  Free Introdution to Golf Clinic
Spring Tune Up
Getting started off correctly for the season will make this year your best year of golf in a while. This clinic will focus on:
reviewing set up and swing fundamentals, explaining how golfers, justify mistakes instead of fixing them, the importance of a pre-shot routine, establishing warm-up and practice routines, addressing the desire for distance and other expectations. We will also have plenty of time for individual attention during each day of the 75 minute sessions.
Dates: Tuesday May 1st, Monday 
Weekend Adult Golf School
If you have ever wanted a fun weekend of golf and learning this is your opportunity.  This learning environment is designed to get the most out of your instruction with information that builds as the clinic progresses.  The clinic starts Friday evening and continues throughout the weekend.  You will be applying the lessons with included golf outings both Saturday and Sunday afternoon.
$199.00 per person
About Marc Ray
Growing the game of golf is something that is very important to me. I am very happy to return to public instruction at Oak Hills Golf Course.  This was where my journey began in golf and so many others find this a perfect place to learn the game.​  I started working in the golf industry in 1990 at Oak Hills and it brings be great pleasure to return there now in 2018.
As a Master Teaching Professional and the President of the Canadian Golf Teachers Federation, I commit to providing top level instruction. Once the golf season gets under way, I will be offering multiple after dinner clinics and group instruction. Private lessons will be available by contacting me directly.​  In the meantime I will be available this winter at the Loyalist Sports Dome for off-season training.
Contact Info
Marc Ray,  Master Teaching Professional:
Please Call or Text: (905)-849-7254​
Email To: marc.ray@cgtfpro.com